By Siviwe Binase, Synthesis Receptionist
There is a great wonder to this world, and I believe we find this through being curious, by being bold and by daring to be risk takers.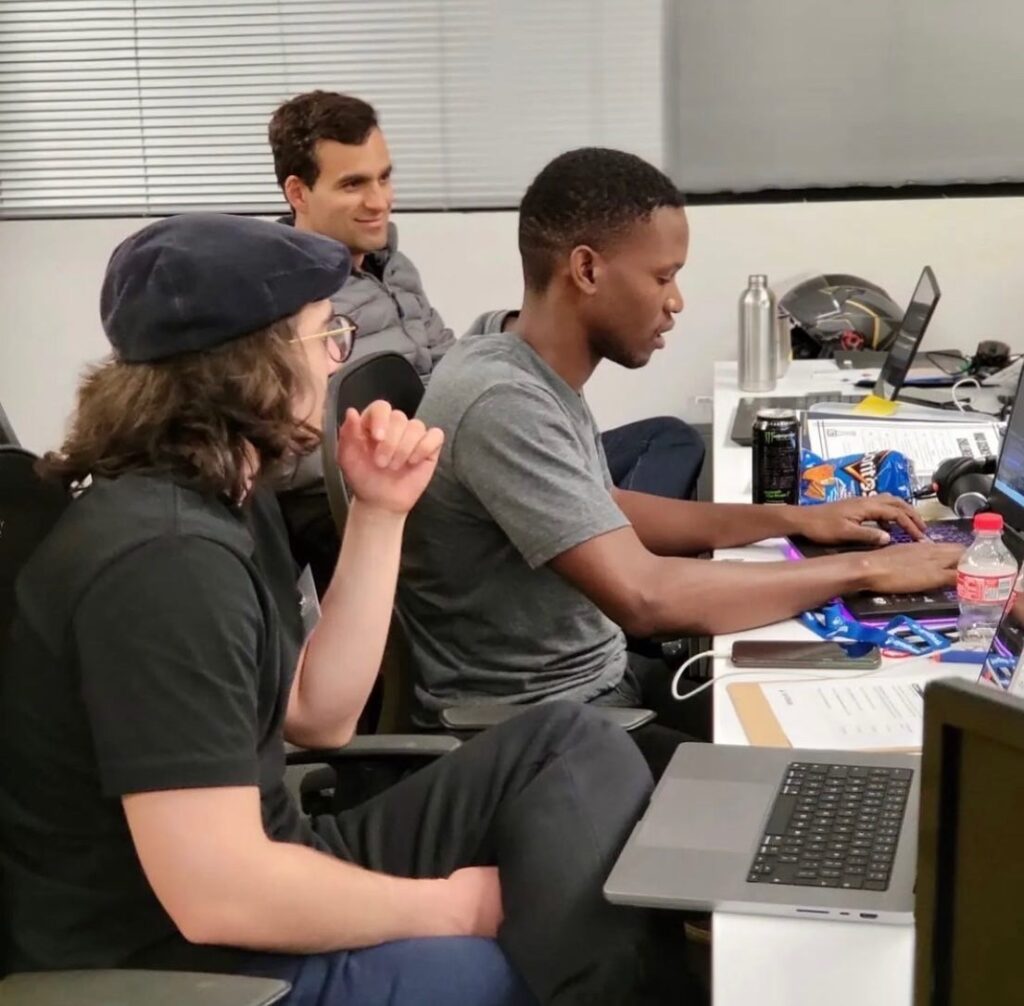 At times, we escape into these rabbit holes – be it code, event organisation, sales, operations or even colour scheming. The threads that we are able to intertwine ourselves in are endless.
As a hitch hiker of the galaxy, on the 18th of August, I found myself onboard the Synthesis U.S.S Hackathon, armoured with the passions of a xenoanthropologist.
Synthesis is a leading software development company. Its hackathon is an event marked by endurance. The purpose is for developers to code or hack their ideas together in 24 non-stop hours.
This needs to be supported by a resilience of sorts. The hackathon tests one's mettle. It is a chance to challenge yourself, learn new skills, explore new solutions to everyday problems, share a workspace with a diverse group of family members and expose each other to new skill sets.
Staff members from all divisions in the company were split into teams and given projects to complete. These projects were a mixed bag of ideas put into a pool of creative splendour.
I was fortunate enough to be in a team that won the best idea, a cooking app called "What's Cooking" that makes meal planning as easy as a tap and scroll.
Even as a non-developer, I was able to participate and share my ideas. The main lesson was that no one at Synthesis is underrated. We all have such valuable skills. It is this amalgamation of aptitudes that produces success.
A few of the other projects that were rather intriguing were apps created to show more love and moral support in the company like "Kudos+Care".
Another project with great potential to extend beyond the reason why it was created and can assist in institutions such as education and medicine was "LaaS" or a lawyer as a service.
This technology reads the terms and conditions for you and simplifies the complicated jargon that gets most people confused and caught in contracts they do not fully understand. This could assist in everyday contracts or assist the youth that enter tertiary education from a background where English is not their first language. Such applications could be the game changers we need. It will begin the process of eliminating the inequities we still face today.
The Hackathon had a buddy system, where invites were sent, and members of staff could tag a friend along to engage in our tech world and show how much fun it can be. I got the chance to interact and spark conversations with our visitors and see the wonder sparkle in their eyes.
What I learned is that if you are open to the world and embrace curiosity, the world will reveal its many faucets of knowledge and anything is possible in 24 hours.